November 24, 2016 | by independent media
Hunger striker collapses in front of the Ministry of Interior
The minister, Sokratis Hasikos, refused to see the striking refugees today. The group of 8 people are entering their tenth day of hunger strike.They come from the 12 families that have been camping outside the parliament in protest of bureaucratic delays they are facing for the last three months. Their demand is that their applications are processed as they are supposed to be under the Citizenship law and Ministry of Interior regulations.
Their protest has been ignored by the media and by the relevant authorities for too long, so on the 16th of November they decided to escalate it to a hunger strike. So far four of them had to be hospitalised due to health complications arising from their hunger strike. Among the hunger strikers there are people with chronic illnesses such as diabetes.
Today, Thursday the 24th an intervention outside the Ministry of Interior was called by Syspirosi Atakton and KISA, to highlight the grave health threat the refugees are facing, and to demand that the citizenship applications are processed immediately, before the refugees suffer irreversible damage to their health.
While waiting for the Minister to meet them, one of the hunger strikers collapsed from exhaustion. The police attempted to hide the event by asking private individuals to transfer her to the hospital instead of calling an ambulance. First-aid was provided but the ambulance arrived 20 to 25 minutes later. While waiting a member of the police was heard making racist remarks.
Eventually a high-rank official from the Ministry came out to meet with the KISA representative (but not with the refugees themselves), and eventually relayed a promise to immediately look into the pending applications. The refugees hearing this remarked that they have received this same promise many times in the past.
A report from their first month of protest can be found on Syspirosi's blog.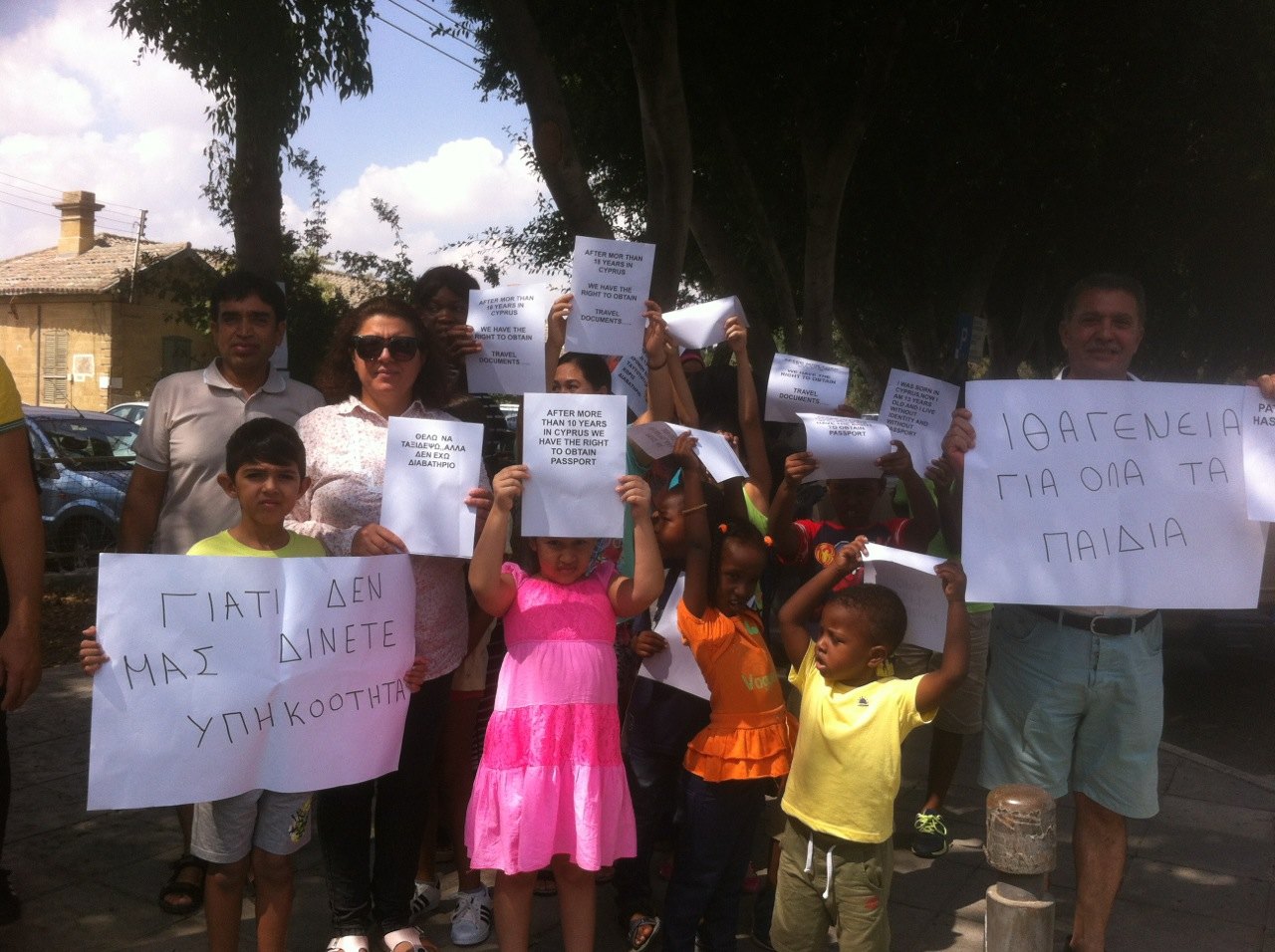 About the author
No Comments - Start the discussion